ONE
by Michael Scott with Patrick Byrnes
I have known
What it is to be loved
To be held so close
And so tightly
That you cannot breath
Or let go…
They say love is... what you make it… two hearts, two souls, two bodies merging to become one.
Passion, trust, desire, longing - a raging fire that just has to be quenched… a life's work.
It's the reason we do anything and the reward for all we do.
Finding the ying to a yang, the other half of a whole.
Love is the source of life.
It's the only reason to live.
Its why we breathe…
The agony ...
.... of a blank Page
A number of years ago a friend brought me a copy of "By Grand Central Station I Sat Down and Wept" by Canadian Author Elizabeth Smart.
The Book fascinated me – my friend thought it could be a musical or a play ?
I stared at it again and again loved it and wondered how it had been written and how could it be staged.
I did not find a way but slowly discovered my own voice – and now I think this is an answer – Elizabeth Smarts' book is not for staging but I hope this text finds the same resonances and takes its audience on a similar journey into the heart in a theatrical language.
Thanks
In particular to Jamie O Connell my Editor, who has made me examine every word and idea and weight them up his advice has been invaluable
Simon Says...
The game "SIMON SAYS" is used in bereavement counseling especially for children
When someone close dies they may not have the words to talk about their feelings – they may feel -Angry –Guilty – Frightened – Alone
Playing the game often helps them ...
THANKS - to all at Project Willie, JC, Sean, Stephen in particular and Brian Merriman for believing in ONE and all at the International Gay Theatre Festival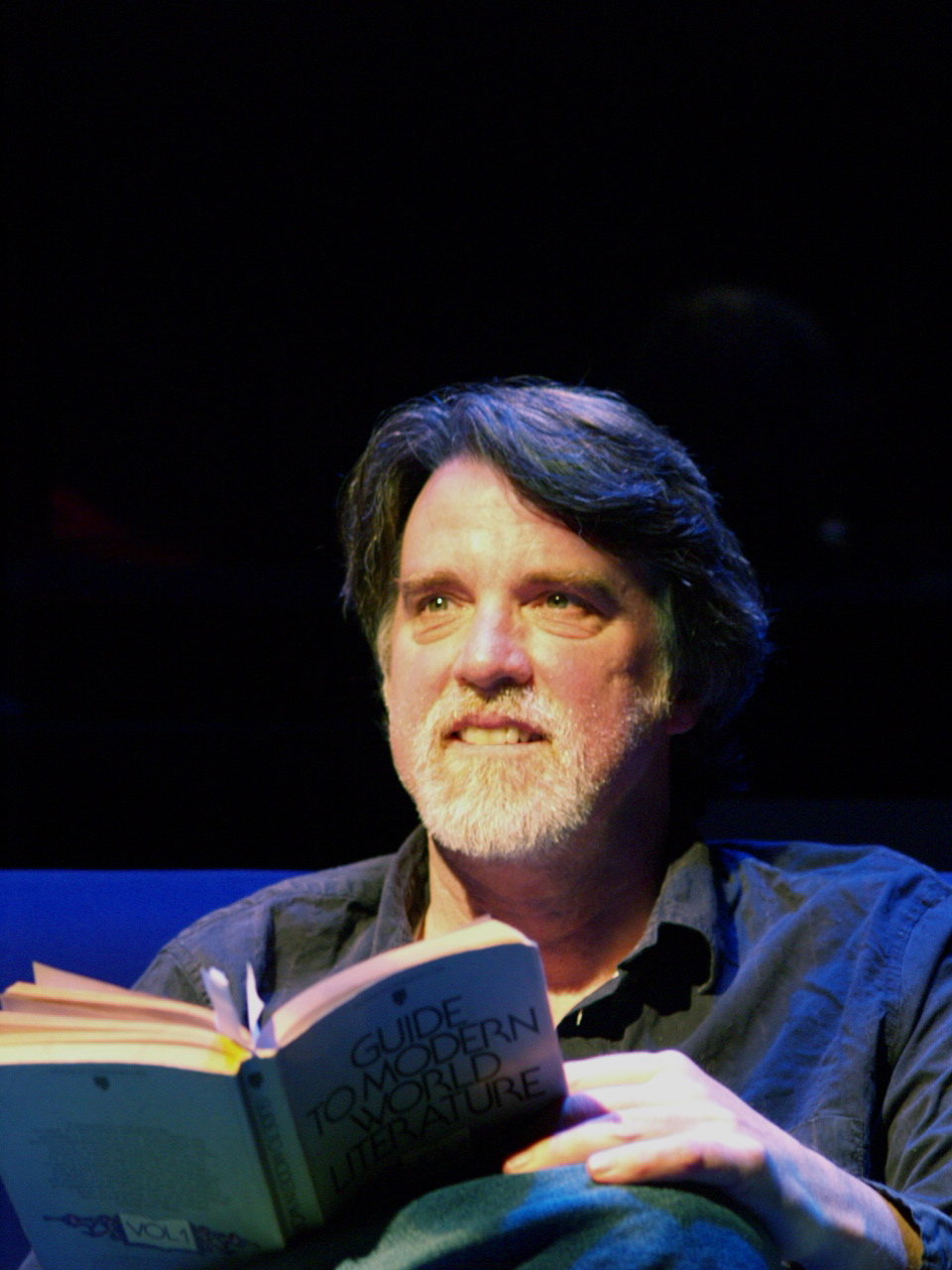 Patrick Byrnes is originally from Buffalo New York and has been living and working in Dublin for fourteen years.
Some of his notable Irish credits include - Mayor/Stone in SHAWSHANK REDEMPTION at the Gaiety, Lars in FESTEN and Louis in A VIEW FROM THE BRIDGE -both at Gate Theatre. Jaques in AS YOU LIKE IT !at the Helix and Lenny in OF MICE AND MEN at the New Theatre.
Tv / Film - he has appeared in LAW AND
ORDER SVU !and the soon to be released THIS IS A TEST directed by Academy Award nominee Rory Robinson
Previously he worked Michael Scott on MYSTERIES 2000 at the SFX. !City Theatre.
An exploration of love, longing and the end of a relationship