with

Jon Kenny & Mary McEvoy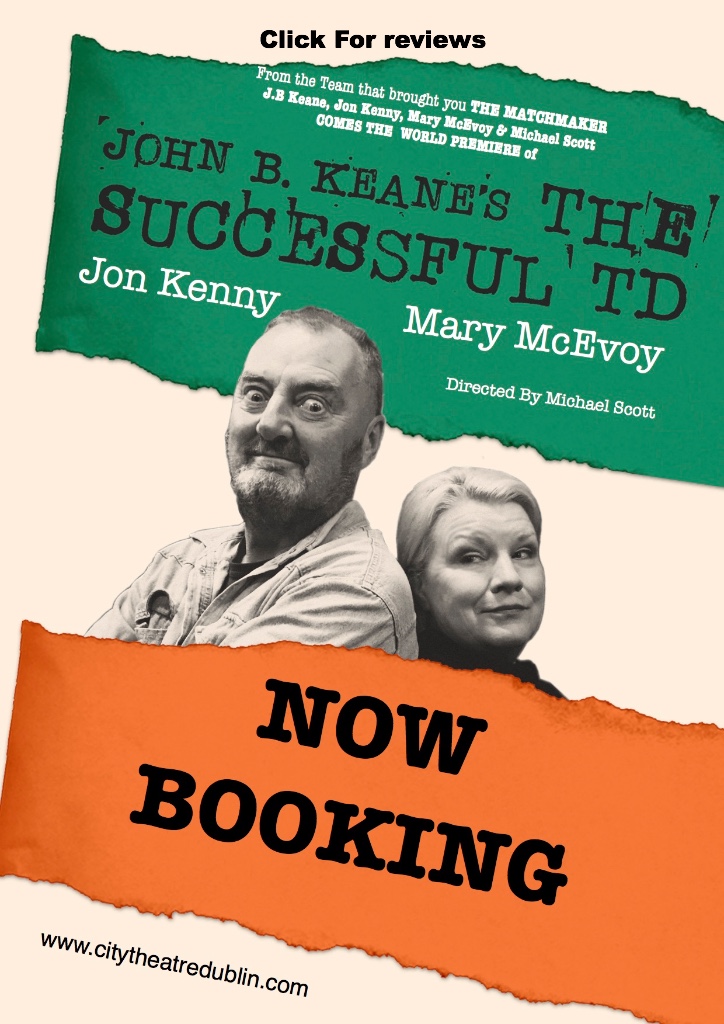 "There's no doubt that this world is full of gangsters and crooks, the only thing to do is to forge between honesty and crookedness and so the best you can. God almighty, I often laugh to myself when I think of the turns I did for people. People mind you, that wouldn't given me a vote now - if they were paid for it . "

Adapted for the stage by Jon Kenny, Mary McEvoy and Michael Scott
Based on "The Letters of A Successful TD" and "An Irish Minister of State" by John B Keane. This world premier takes us in the Trials, Tribulations, misadventures and efforts of TD Mr Tull McAdoo to be re-elected in the October Elections to Dail Eireann. He has roped in the help of his faithful Daughter Kate while his wife nurses her various ailments in Bed or Lisdoonvarna - his son Tom is an "eternal Student" but his arch enemy "Flannery" the local school teacher plans to scupper the election for Tull.
Written in 1967, in "The Successful TD" John B Keane displays his edge for humour and satire that are uncomfortably close the the politics of today ...Peppered with Keane's gallery of madcap characters this show will have you laughing at politics (in a good way) from the start.