In line with our policy of making theatre available on your doorstep, even during these trying times,
The Matchmaker by John B.Keane with Anna Manahan and Des Keogh is currently available on the Civic Theatre Dublin Website to raise finds for their artists help program
The Dates for the SUCCESSFUL TD by John B. Keane are currently being rescheduled.
Our New production of SHIRLEY VALENTINE by Willie Russelll Starring NORMA SHEAHAN is in rehearsal for dates in at the end of January 2021 and the following months.
More information will be announced as Government restrictions for the attendance at live events are lifted or revised.
John B. Keane's
The Matchmaker
---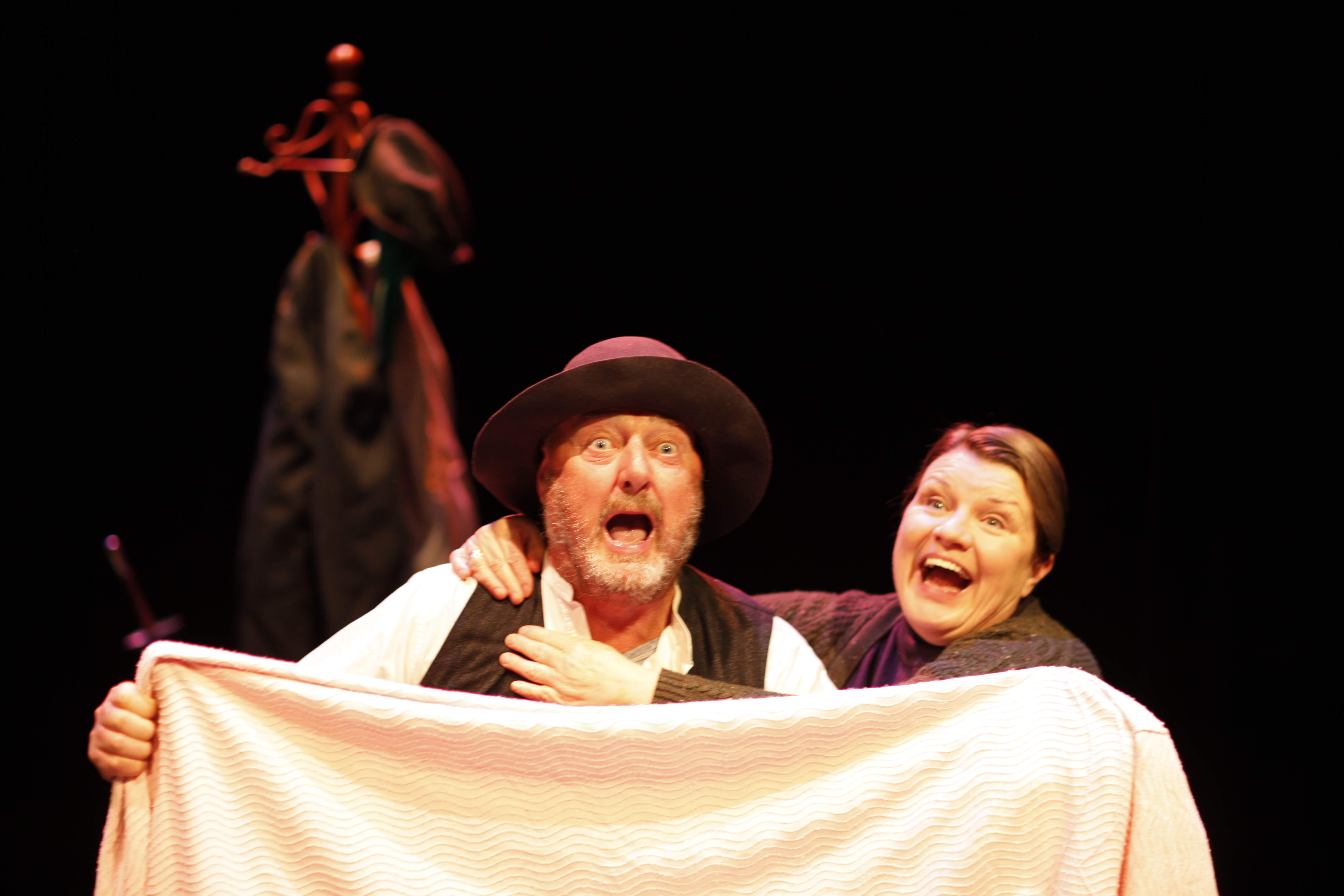 based on the novella "Letters of a County Matchmaker" by JOHN B. KEANE one of Ireland's most celebrated writers.
The Production with Jon Kenny and Mary McEvoy is coming to the end of its run - for now - there are few dates in ireland in 2020 - see tour dates ...
The production stars television favorite Mary McEvoy known for her roles as Biddie in the long running RTE series GLENROE. Irish Actor and comedian JON KENNY who was part of the Irish comic duo d'Unbelievables with Pat Shortt joins Mary to complete the cast.
Kenny is also best known outside Ireland for appearing in the Channel 4 sitcom Father Ted. Together they play a myriad of characters in this hilarious and earthy dramatic comedy.
The play follows the efforts of Dicky Mick Dicky O Connor to make matches for the lonely and lovelorn. Keane, an avid observer of people and the cultures that bind and create their view of the world uses "The Matchmaker" as an exploration of rural loneliness. Aware that generations of people became masters of their own destinies late in life, and only then began to look for companionship and love, once their duties as minder of aging parents were concluded or they had finally inherited, or were the left over brother or sister.
Using his inimitable way with words and his one sense of "devilment" and wit, Keane delves into the longings, hungers, fears and foibles of this collection of lonely county people and creates a marvelously colorful world, taking us back to a simpler time, when phones were few and far between and the only web was one left behind by spiders.
The show is directed by Michael Scott
CITY THEATRE DUBLIN
ONLINE
---

In 2004, Shay Healy and I began writing children's plays with music.
From 2004 to 2015 we wrote 10 such shows. And toured them in almost all 32 counties in Ireland. Each show has "Santa" in the title: including Santa & the Present Pirates, A Wish for Santa , Santa & the Magic Christmas Tree, The Toys Save Santa…etc. etc…..
In 2004, Shay was also diagnosed with the degenerative and incurable disease - Parkinsons.
The disease has really now taken hold, and Shay, although in good spirits, is not winning his battle any longer. With this in mind, inspired by his love of life, music, and fun, I felt it was time to gather some of the songs we wrote together, and share the joy this music has brought to thousands of children all every corner of Ireland with a wider audience.
I also thought it important we raise some funds for the Parkinsons Association in Ireland, to assist them with the wonderful support and work they do.
A video recording of this show from 2005 is now available online in aid of Parkinsons Ireland please make a donation -
The Video was made as a "archive recording" of the production and not intended as a commercial video so please excuse any inconsistencies - but you get a flavour of the Joy it brought to all the children who saw and sang it with us.
Cast
Santa - Ciaran Birmingham
Doc The Dog - Mariae Askinowas
Poggle - Gareth O'Connor
Captain Crabbe - Charlie Krantz
Pirate 1 - Sinead Murphy
Pirate 2 - Mariae Askinowas
Twinkle - Sinead Murphy
Myrtle - Sinead Murphy
Setting Michael McCaffery
Music Shay Healy & Michael Scott
Archival recording
Recorded at Saimsa Tire Tralee
December 2005
CITY THEATRE DUBLIN
ONLINE
---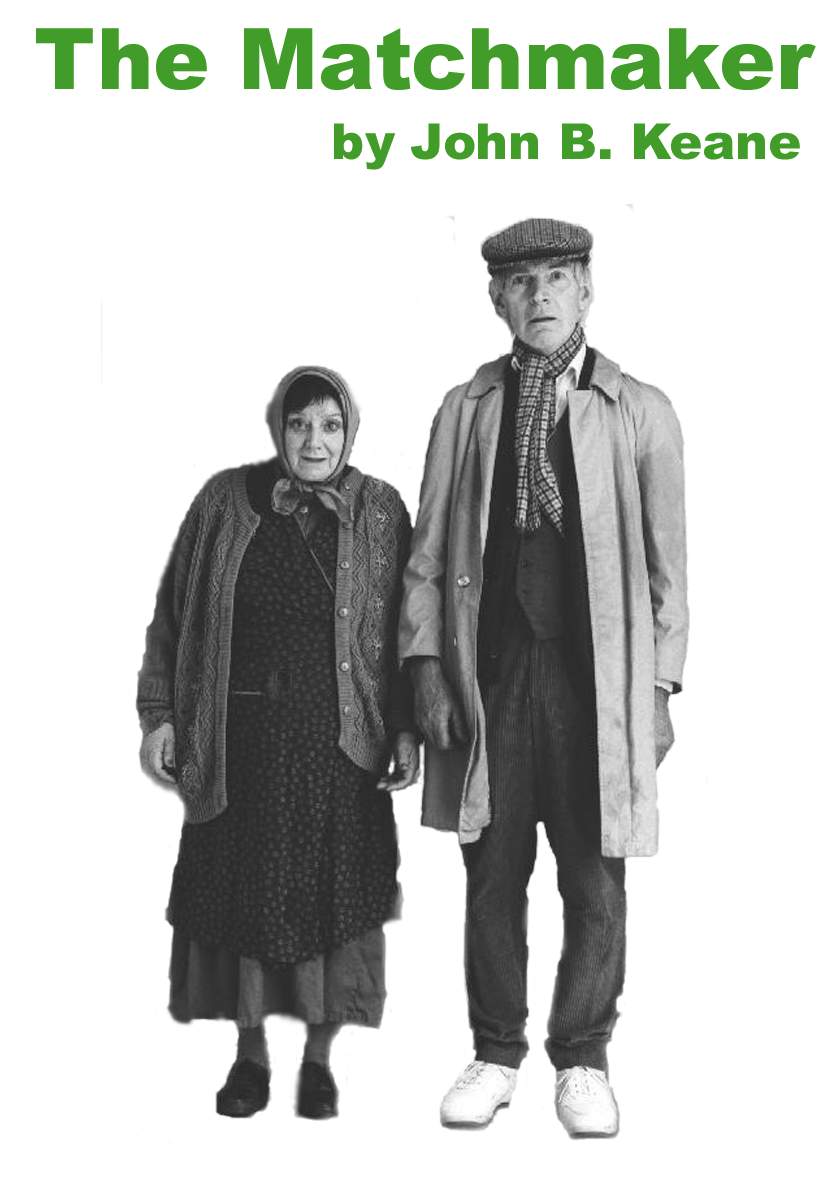 SANTA AND THE PRESENT PIRATES
By Shay Healy & Michael Scott
is available free online for a limited period in December aid of the Parkinsons Association of Ireland for further information www.parkinsons.ie
PLEASE pay what you can as a donation directly on www.parkinsons.ie